All Your Bush Are Belong To Us
The NEW classic slogan...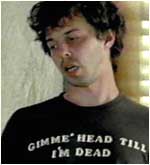 Commentary by Reno


There once was a horribly translated video game that would forever go down in infamy for uttering these famous pop-culture words... "All Your Base Are Belong To Us" and "Someone Set Up Us The Bomb!" But it's freaking old! So here's a way to spice it up! In the game you are an intrepid hero who is confronted by the dangerous Cats! Our president plays "The Captain" of the Space Ship, Dick Cheney stars as the Operator, Jeb Bush is the Mechanic, and Osama Bin Laden represents the evil Cats!

For Great Justice George!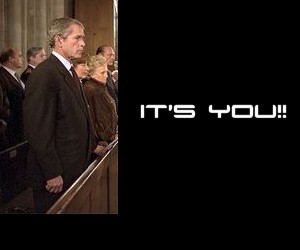 Interactive:
Take an amazing journey through a life that could or could not have any consequences. No Consequence Life is the adventure for YOU!
Articles:
Dwayne hasn't really submitted anything new in a while, what the hell is wrong with him? Voice your complaints!
Special:
Phalanx and Maverick both got some pretty weird Birthday Presents, but layeroffrost.com assures you, they ARE funny...at least, what WE think is funny...